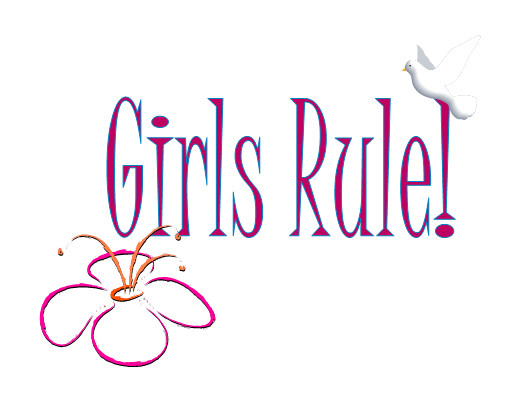 "Politeness and consideration for others is like investing pennies and getting dollars back."

The Etiquette Imperative Tip of the Day:

It is inappropriate for undergarments to visible while in public. That includes bra straps.

The Etiquette Imperative's 2014 Winter-Spring Workshop Series

An Esteem and Confidence Building Etiquette Series for Young Ladies

The Etiquette Imperative, selected as the official etiquette and media coach of the 2009 - 2013
Bud Billiken Royal Court
(
pictured, left with Valarie Jarrett, Senior Advisor to President Obama
) and as featured on
Chicago's NBC 5
,
CNN, Fox News
and in other media outlets, provides an organized opportunity for discussion of the rules of etiquette in an age appropriate fun and engaging manner. Access to these
esteem building
, critical
life skills
help young ladies to successfully navigate social situations, enhance their communication skills and serve them well as they transition in to adulthood.
Please join us at the beautifully appointed

Harold Washington Library & Conference Center - Downtown Chicago

Saturdays:

  March 22 & 29 and April 5, 12 & 19

11:00am to 1:30pm

Early Registration Ends March 12, 2014

These sessions, customized especially for young ladies ages 7-14 will focus upon the following topics:

March 22, 2014

Know Your Destination: Envisioning The Type Of Woman I'd Like To Become

Etiquette Foundations

March 29, 2014

A Smart Girls Guide To Managing Drama and Cliques

Social & Communication Etiquette

April 5, 2014

Style Book: Developing Personal Style

Poise and Grace

April 12, 2014

How To Disagree Without Being Disagreeable

Mastering My Emotions / Dealing with Difficult People

April 19, 2014

Dining Etiquette Parts 1 & 2 - Macy's Walnut Room

This etiquette curriculum is meant to assist tweens and teens as they navigate every day life situations and challenges with the understanding - as one of our tween participants put it, that "...being a lady is about what we do AND what we won't allow ourselves to do."

Register today or sponsor a young lady to attend!

Note:  Space is limited to provide specialized attention to each participant.  Min. 8 participants

The Etiquette Imperative featured in:

Evening News with Katie Couric Segment

Dawn Turner-Trice's
Chicago Tribune
column,
"Girls Rule! Helps Girls To Help Themselves"
>>read<< or take a sneak peek
.
Sponsored by:

Catherine's Creations


Dining Matters:

Uninterrupted time sharing a meal with adults helps children to observe and learn table manners.

When was the last time you sat around the dinner table at home and shared a cooked meal?

Bring The Etiquette Imperative to your school, church or community organization by emailing us at info@girlz-rule.org or by phoning 312-479-0789.
Baby Shower Etiquette:

It's ok to have a baby shower for child #2, however, you'll demonstrate proper etiquette by limiting invitations to close family and friends and persons who were not invited to a shower for the first baby.

Girls Rule! Director, Ladon Brumfield named Bud Billiken Royal Escort

The Etiquette Imperative was selected to provide social, dining and communication etiquette and media coaching to the Bud Billiken Royal Court (pictured below with Obama Senior Advisor, Valarie Jarrett) for the 4th consecutive year.  The Royal Court represented the children of Chicago in this historic annual event.

In Their Own Words....

Etiquette class participants share their experience.
(click below or
view here
)
In the news:

The Etiquette Imperative featured on

Fox News