The Etiquette Imperative Tip of the Day:

It is inappropriate for undergarments to visible while in public. That includes bra straps...even as we enjoy summer temperature and fashions.

Evening News with Katie Couric Segment

Dawn Turner-Trice's
Chicago Tribune
column,
"Girls Rule! Helps Girls To Help Themselves"
>>read<< or take a sneak peek
.
Dining Etiquette Matters:

Uninterrupted time sharing a meal with adults helps children to observe and learn table manners.

When was the last time you sat around the dinner table at home and shared a cooked meal?

In the news:

The Etiquette Imperative featured on Fox News   

The Etiquette Imperative Civility Pledge

Building Stronger Communities, Schools, Families and Relationships

The Etiquette Imperative Civility Pledge:  We build a stronger and more diverse communities, schools, families and relationships when we socialize and communicate our thoughts, opinions and differences in respectful, thoughtful and considerate ways.   By practicing this basic commitment to civility, we learn and grow from one another - even in disagreement.

Today and Everyday I Aspire to Practice the Following Skills:

1. Pay Attention - Be Aware of Others & Sensitive to the Immediate Context of Actions

2. Listen Closely  - Understand Other Points of View

3. Be Inclusive - Welcome All; Don't Exclude Anyone

4. Don't Gossip - Remind Others of the Importance of this Practice

5. Show Respect - Honor Others (Especially in Disagreement)

6. Be Agreeable - Find Opportunities to Agree; or a disagree without being disagreeable

7. Apologize Sincerely - Repair Damaged Relationships

8. Give Constructive Comments, Suggestions & Feedback - No Personal Attacks (Focus on Issues)

9. Accept Responsibility - Don't Shift Blame; Share Disagreements Publicly

I SIGN THE PLEDGE!

NAME*

EMAIL

COMMENTS:

Additional Questions?
Email
us or phone us at 312-479-0789.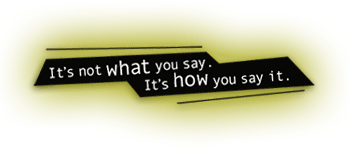 States represented: 

Illinois, Indiana, Iowa, Idaho, Tennessee, South Carolina, North Carolina, California, New York, Florida, Alabama

Countries: Canada, France, Nigeria


ETIQUETTE CERTIFICATION

TODAY'S MOST EXCITING, FLEXIBLE AND COMPREHENSIVE PROGRAM

Social, Grooming & Attire, Communication and Debutante Coaching